REFINING
We have been involved in the design and construction of numerous refining process units.
Designing and Building Success
As a recognized industry leader, Lauren has established a successful track record in the Power Generation industry. We approach each project from a whole-asset perspective which enables us to deliver excellence in safety, cost, schedule, quality and overall performance. We work with our clients to maximize their return-on-investment for capital projects to help them better compete in the marketplace. When our clients succeed, we succeed.
Refining Capabilities
Crude Distillation
Vacuum Distillation
Naphtha Catalytic Reforming
Hydrodesulfurization
Fluid Catalytic Cracking
Alkylation (Sulfuric and HF)
Thermal Visbreaking
Product Treating (Merox, Bender, Caustic, etc.)
Cryogenic Recovery of Light Hydrocarbons
Refining Expansion
HollyFrontier Corp | Woods Cross, Utah
This project involves expanding the capacity at Holly Refining & Marketing's Woods Cross Refinery from 31,000 to 45,000 bpd. The expansion scope includes the relocation and revamp of crude, fluid catalytic cracking and polymerization units to Woods Cross, Utah, as well an installation of the associated Woods Cross utilities and off-sites.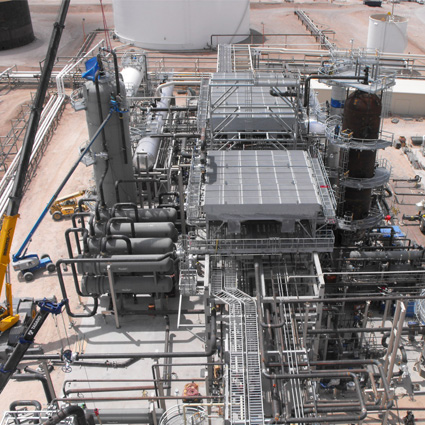 New ROSE Unit
Holly Refining | Artesia, New Mexico
Lauren was awarded a Lump Sum contract to build a new ROSE Unit located at the Navajo Refinery in Artesia, New Mexico. Lauren's scope of work included the design, procurement, and installation of a ROSE Unit utilizing KBR technology. Detailed scope included DCS programming, electrical, instrumentation and all piping. Throughput capacity of the ROSE unit is 18,000 BSPD. The project, from start to mechanical completion, lasted 23 months.
Froth Treatment Plant
CNRL | Alberta, Canada
Canadian Natural Resources Limited (CNRL) contracted Lauren as the General Contractor to construct a Froth Treatment Plant at the Horizon Oil Sands Project in Ft. McMurray, Alberta, Canada. The scope of Lauren's work included inclined plate separators, froth area, cyclone area, main pipe racks, Naphtha Recovery Unit and Vapor Recovery Unit, electrical substation, and dump pond area for the Froth Treatment Unit.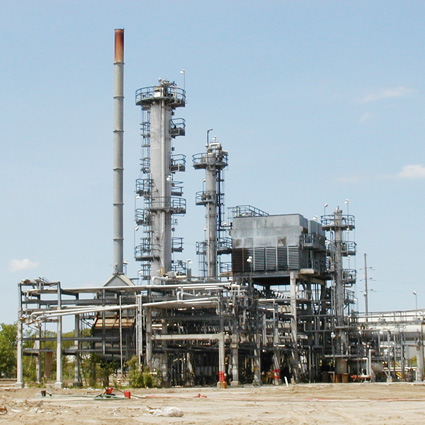 Relocation of Hydrotreater Unit
Valero Energy Corp | Alma, Michigan
Lauren was responsible for the dismantling and shipping of a Light Cycle Oil Hydrotreater Unit from Alma, Michigan to Denver, Colorado.
Relocation of Hydrotreater Unit
Navajo Refining | Lawrenceville, Illinois
The scope of this project included the dismantling of a Low Sulfur Diesel Hydrotreater Unit in Lawrenceville, Illinois and transporting it to Navajo Refinery's facility in Artesia, New Mexico. Loads transported included two special railroad units at 325 tons, and 74 semi-trailer loads weighing a total of 1,350 tons.
Major Refinery Expansion and Upgrade
El Paso Refinery | El Paso, Texas
Lauren provided electrical and instrumentation construction services for this project. The work included new primary power distribution, DCS system, additions of coker, sulfur recovery, FCCU upgrade, crude/vacuum, kerosene merox and butane isomerization units.
Install Gas-Oil Hydrotreater Unit
Navajo Refining | Artesia, New Mexico
Lauren was responsible for all detailed engineering design and construction of a Gas-oil Hydrotreater Unit that had been relocated from Lawrenceville, Illinois and transported to the Navajo site in Artesia, New Mexico. The Engineering scope included all foundation/civil design, piping drawings and isometrics, pipe stress analysis, pipe rack design, process valve sizing, relief valve sizing, underground duct banks, and grounding.
Relocation of Diesel Hydrotreater Unit
Navajo Refining | Artesia, New Mexico
This project involved the dismantling, transporting and reinstallation of the HDU unit located at Navajo Refining. The unit was refurbished and reinstalled with process enhancements in Navajo's Lovington facility.